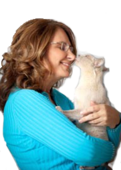 Dr. Nick Robertson
Primary Colorado Veterinarian
A graduate of Colorado State University's College of Veterinary Medicine, Dr. Robertson is the founder and lead veterinarian of Vetable. Residing in Colorado since 2003, he attended the University of Denver to complete undergraduate degrees in both Science and Business Administration. Vetable is the combined result of his passion for small business and accessible animal care.
Dr. Robertson's professional interests include small animal internal medicine, oncology, and dermatology. He is co-author of a paper recently published in the Journal of the American Veterinary Medical Association regarding feline mammary adenocarcinoma, and is an active member of the Colorado Veterinary Medical Association.
Outside of the office, Dr. Robertson enjoys woodworking, traveling, and spending time with family at Colorado Avalanche games. He and his wife Michelle have a miniature labradoodle named Lilly.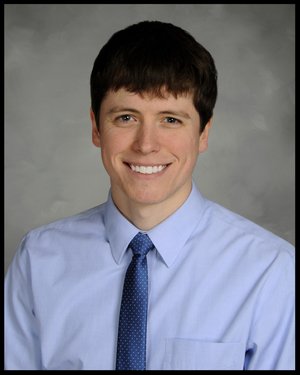 Dr. Blair Dack
Jupiter/East Coast, FL Veterinarian
Dr. Sherry Zenor
Veterianarian
Dr. Zenor's professional passion is Feline Veterinary Medicine and behavior and she has been a Feline exclusive Veterinarian for 10 years, with 20 additional years of general small animal medicine.
She has worked as a small animal veterinarian since her 1980 graduation from Iowa State University's College of Veterinary Medicine. She owned The Fleur Animal Hospital, a small animal practice in Des Moines, Iowa, for many years before selling that practice and relocating to Sarasota, Florida,
She applies her veterinary skills, love of cats, and love of people to my clients at the Cat Hospital of Sarasota, and my own cat veterinary house call practice, Angel Cats.
Volunteer work and fund raising for cat causes has been an important mission for Dr. Zenor, or Dr. Purr as she is known. She initiated an annual benefit for the Humane Society in Sarasota, and volunteers her services for the Sarasota Cat Depot.
Dr. Kyle Swanson
Chiropractor
Dr. Wendy Ying
Veterianarian
Dr. Ying is the veterinarian at Holistic Veterinary House Calls. She offers acupuncture, chiropractic care, herbal therapy, food therapy, laser therapy, rehabilitation programs, nutritional and wellness consults for pets, sport horses and farm animals.

Dr. Wendy received her Master's Degree in TCVM in 2016 and is a visiting instructor at the Chi Institute of Traditional Chinese Veterinary Medicine. She has a great interest in sports medicine, pain management, neurology and rehabilitation. Her master's thesis focused on using laser acupuncture to reduce stress in horses while traveling and competing.

Wendy has a lifetime of horse experience and grew up showing hunters in New England, then received her colors from the Los Altos Hounds while completing her undergraduate degrees in Molecular Biology and Chemistry from San Jose State University. She imported, bred and trained Registered Irish draughts and RID sport horses in North Carolina and Virginia and competed in combined and pleasure driving with singles, pairs, tandems, fours and has been known to drive a unicorn. She has USEF national championship titles in both combined and pleasure driving.

Dr.Wendy and Dr. Kyle live on a farm in Sarasota with their horses, dogs, goats and a flock of chickens, ducks and geese.

Dr. Wendy co-hosts The Driving Radio Show, on the Horse Radio Network with Glenn the Geek. They cover all aspects of carriage driving and Dr. Ying leads the Holistic Veterinary segment. The Driving Radio Show is broadcast on the 1st Thursday of the month on Horses in the Morning, the world's leading daily morning podcast for the horse world with listeners in over 90 countries.
Dr. Swanson is the resident Doctor of Chiropractic for Holistic Veterinary House Calls. Dr. Swanson treats both animals and people to keep the whole team feeling great.

He was first introduced to chiropractic care while dealing with some unresolved chronic pain issues. A friend recommended that he visit a chiropractor. After a few chiropractic adjustments and some lifestyle changes, 20 years of chronic pain and discomfort simply disappeared!!

Needless to say, but becoming a Chiropractic Physician was exactly where his life was headed. Helping others achieve greater health and happiness has been Dr. Swanson's main focus.
Dr. Blair Dack began his education at the University of Minnesota, where he earned his Bachelor of Science in Mechanical Engineering. Originally, Dr. Dack held a mechanical engineer position at Fort Dodge Animal Health, where he gained enthusiasm for animal healthcare. Later, Dr. Dack worked with wildlife at the Wildlife Rehabilitation Center of Minnesota. In 2004, Dr. Dack began volunteering at an animal hospital on the weekends in addition to managing the mechanical engineering department for a major consulting firm. Thus began Dr. Dack's transition from engineer to a veterinarian, where he found his true passion.
Dr. Dack joined the team at South Metro Animal Emergency Care as a Veterinary Assistant and ultimately became a Relief Veterinarian after graduation from vet school. In 2010, Dr. Dack received his Doctor of Veterinary Medicine from the University of Minnesota.
After graduation, Dr. Dack moved to Florida to practice as a veterinary intern at Lauderdale Veterinary Specialists. Following his internship, Dr. Dack practiced emergency and critical care medicine at specialty hospitals in South Florida. Licensed in Florida and a member of the American Veterinary Medical Association, Dr. Dack carries his dedication for animal welfare into his personal life by traveling to locations such as South Africa for conservation courses, as well as Thailand as a veterinary volunteer for the Elephant Nature Park.
In 2017, Dr. Dack jumped at the opportunity to buy the Lifetime Veterinary Center, then called Animal Health Clinic. From day one, Dr. Dack has worked to build the Lifetime Veterinary Center into a leader in veterinary care. He thoroughly enjoys practicing in Palm Beach Gardens and Jupiter, FL, and truly loves meeting and caring for all the pets and families in the area.
In his free time, Dr. Dack enjoys the outdoors, camping, diving, mountain biking, and motorcycling with his wife Camille, their son Liam, daughter Teagan and rescue yellow lab, Luna.
Dr. Ellis was born in Louisville, KY and grew up near Marietta, GA. She has lived in the Lakewood Ranch/Sarasota area for over 20 years. Dr. Ellis earned her B.S. at the University of Georgia in 1996, and graduated from the University of Georgia College of Veterinary Medicine in 2002. Since she was a little girl, she has had all kinds of animals – including dogs, iguanas, mice, hamsters, guinea pigs, and fish.
She has a true passion for her profession and couldn't imagine doing anything else. Dr. Ellis has a special interest in all types of surgery, including c-sections, pyometras, splenectomies, GDV's, gastrointestinal surgeries, and extensive wounds. She owned an Emergency and Specialty Hospital for 10 years in south Sarasota, and has worked in emergency medicine for over 20 years. She has also worked in general veterinary practices, vaccine clinics, and spay/neuter clinics.
Dr. Ellis is now the owner of the Veterinary Medical Center at Lakewood Ranch at State Road 70 and Lorraine Road. It is a fully equipped hospital offering the latest diagnostics and treatments to treat everything from minor problems to life threatening diseases. They are a general practice, and a 24/7 emergency hospital.
Dr. Ellis brings with her a wealth of knowledge to treat all types of diseases and injuries. In her free time, she enjoys, running, gardening, gymnastics and going places with her partner, her son and 2 dogs.
Dr. Wendy Ellis
Veterinarian