Meet Our Veterinarian Partners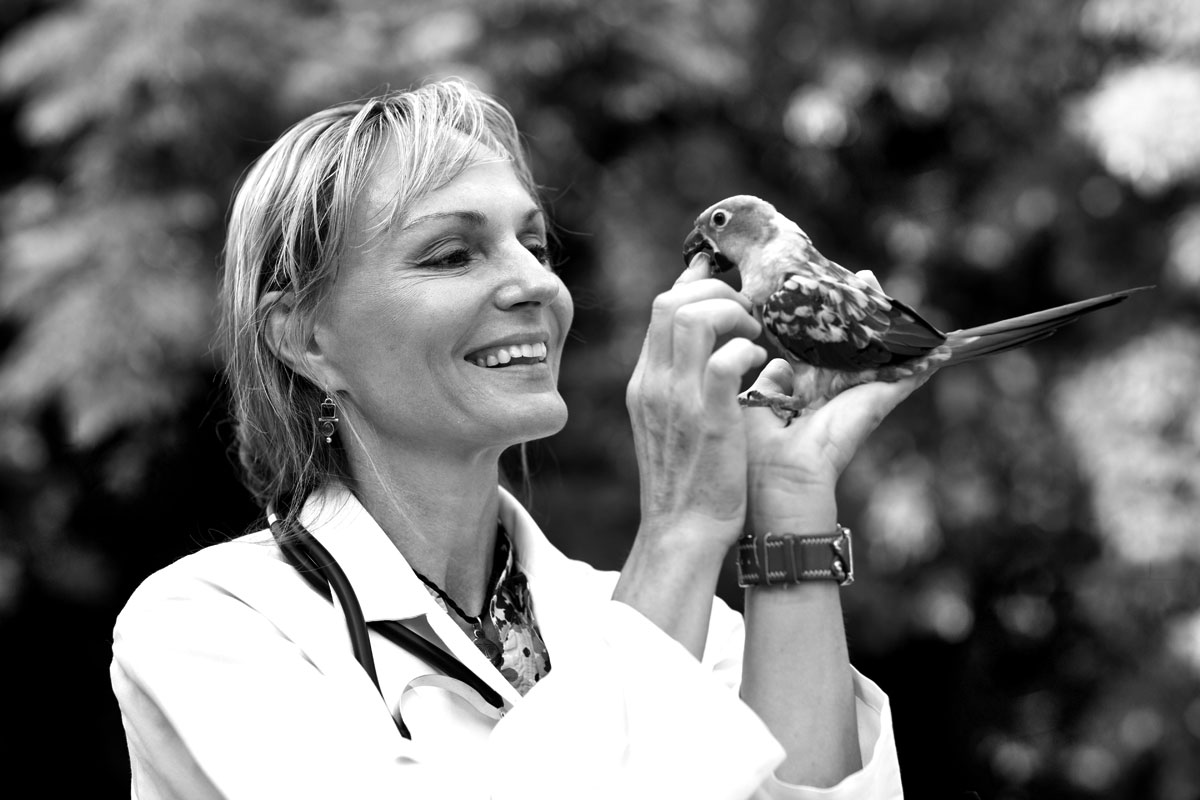 Dr. Anne Chauvet – DVM, DACVIM, Neurology Dr. Chauvet was born in France and raised in Gabon, Africa as well as Saskatoon, Canada. She received her Doctorate from the University of Saskatchewan, in Canada. She completed an internship in Small Animal Medicine and Surgery at the University of Illinois, and a residency in Neurology/Neurosurgery at the prestigious University of California, in Davis. She received her diplomate status with the American College of Veterinary Internal Medicine in 1995 and is one of less than 250 neurology diplomates in the nation. Dr. Chauvet was a clinical instructor in Neurology/neurosurgery at the University of Wisconsin in Madison, and was involved in gene therapy research for brain cancer. In 1998, she developed an international course in Basic Science in Veterinary and Comparative Neurology and Neurosurgery that is now considered a standard for veterinary neurologists. She is published in both veterinary and human medical journals, and continues to speak internationally. Dr. Chauvet is an active member of the SWFVMA, IWF, FVMA, AVMA, and ACVIM Dr. Chauvet has won a multitude of awards and has been recognized by local, national and international organizations for her community involvement and support. In her spare time, Dr. Chauvet volunteers at local children's charities (Children's First, Safe Children Coalition). Dr. Chauvet has two boys, Vincent and Devan, who keep her energized and smiling. She and the boys own a multitude of pets.
Dr. Zenor's professional passion is Feline Veterinary Medicine and behavior and she has been a Feline exclusive Veterinarian for 10 years, with 20 additional years of general small animal medicine.
She has worked as a small animal veterinarian since her 1980 graduation from Iowa State University's College of Veterinary Medicine. She owned The Fleur Animal Hospital, a small animal practice in Des Moines, Iowa, for many years before selling that practice and relocating to Sarasota, Florida,
She applies her veterinary skills, love of cats, and love of people to my clients at the Cat Hospital of Sarasota, and my own cat veterinary house call practice, Angel Cats.
Volunteer work and fund raising for cat causes has been an important mission for Dr. Zenor, or Dr. Purr as she is known. She initiated an annual benefit for the Humane Society in Sarasota, and volunteers her services for the Sarasota Cat Depot.