Monica Seles became the youngest player to take over the world's No. 1 ranking in women's tennis in 1991. By the age of 13, Seles was the No. 1 junior tennis player in the world. At 16, she beat Steffi Graf in the French Open, becoming the youngest person to win the tournament. The following year, the 17-year-old made history again as the youngest player to take over the world's No. 1 ranking. She dominated the sport until 1993.
At the time, Seles was virtually unbeatable. From January 1991 through February 1993, she won 33 of the 34 tournaments she entered, including six Grand Slam singles titles.
By the time she retired, Seles had claimed nine Grand Slam championships among her 53 career singles titles. She was inducted into the International Tennis Hall of Fame in 2009.
Since retiring, Monica has spent time teaching at tennis clinics and speaking about the difficulties she faced with an eating disorder. She wrote a book in 2009, "Getting a Grip: On My Body, My Mind, My Self." She soon launched herself into the world of young-adult fiction, penning the first two books of a series about a tennis boarding school entitled The Academy.
In 2008, Seles competed on ABC's hit dance-competition show, "Dancing with the Stars," but was eliminated in the first round. She had never danced before beginning rehearsals for the show.
Aside from her love of tennis, Monica loves to help animals in any way she can. Monica currently has 3 animal rescues of her own: Charlie, a Yorkie; Lilly, a Miniature Pincher; and, Timmy a Chihuahua. Her beloved Astro, Ariel, Blossom, Spunky, and Peace are waiting for her at the Rainbow Bridge.
Monica became a naturalized U.S. citizen in 1994, and is a resident of Sarasota, FL.
Monica Seles
Retired Professional Tennis Former #1

Board of Directors Member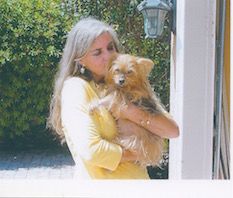 Nicolina A. Stewart, CPA, PFS, CGMA, CLU, ChFC
Leader of the Pack

Chairman of the Board
Nicolina A. Stewart, CPA, PFS, CGMA, CLU, ChFC has been advising clients internationally for over 30 years in estate planning, retirement planning, tax planning and financial planning issues. She is a frequent speaker on financial topics, has testified before the Senate Small Business Committee on tax topics and is published in various magazines, newspapers and trade publications. She is President of CMA Solutions, LLC, headquartered in Bradenton, FL. Nikki's true calling in life was to be a zoo veterinarian, and her biggest regret is not following her heart when it came to her real profession. However, Nikki has now found her second chance....by founding SUGAR'S GIFT™, INC.
Sugar's Gift™'s mission is to provide end-of-life hospice, euthanasia, and veterinary services for terminally ill pets who need veterinary services at their owners' homes. This could be due to the pet's inability to be moved or treated at a facility, or due to the owner's inability to leave the home - for example, if either pet or owner is home-bound.
Sugar's Gift™ is the only non-profit, 501(c)(3) organization in the country whose mission is to help terminally pets cross over the Rainbow Bridge from home with comfort, dignity and peace.
The other purpose of Sugar's Gift™ is for Nikki Stewart to provide workshops to educate Pet Owners about special considerations they need to know when preparing Estate Planning Documents, including a better undertanding of Pet Trusts.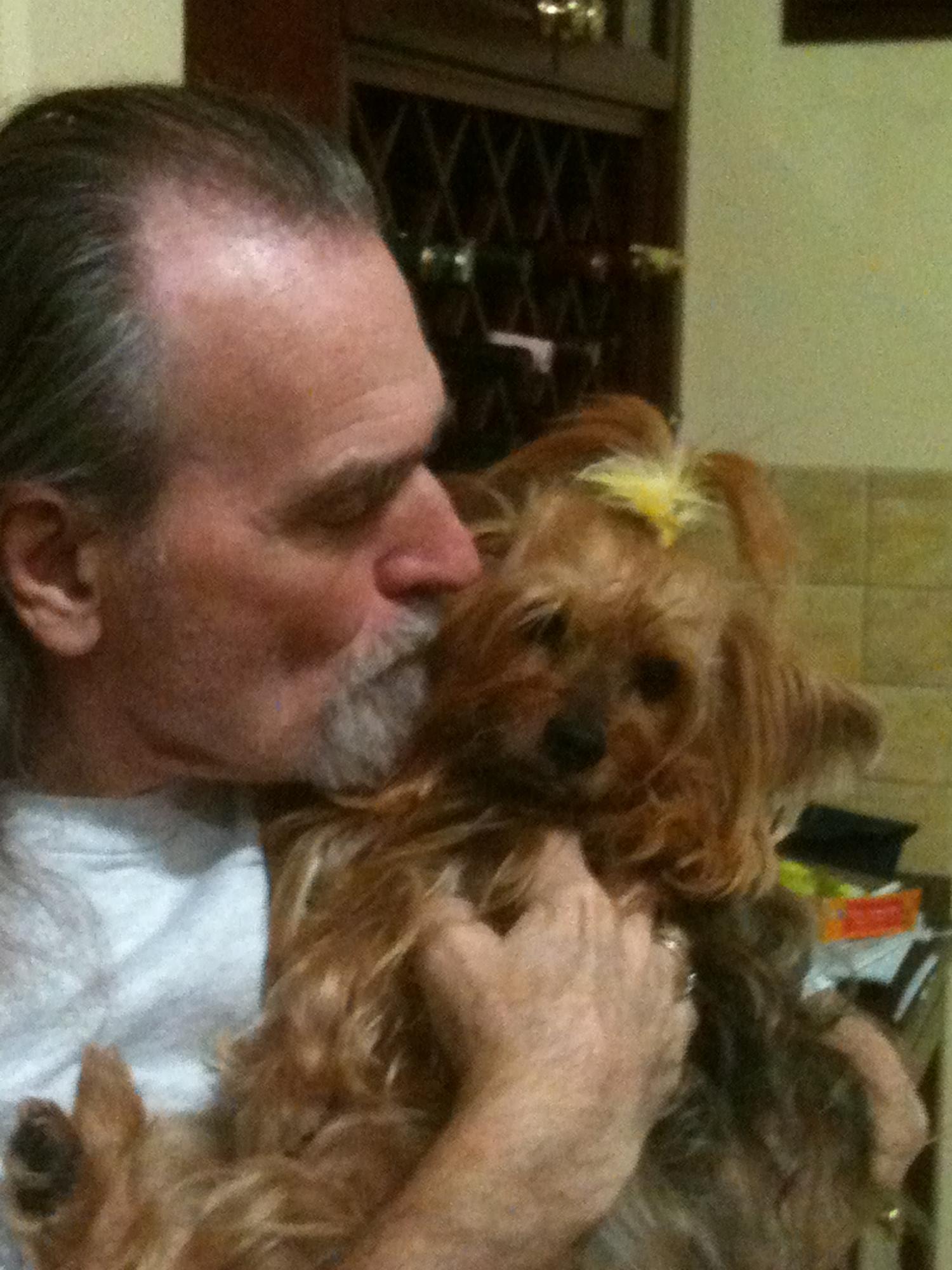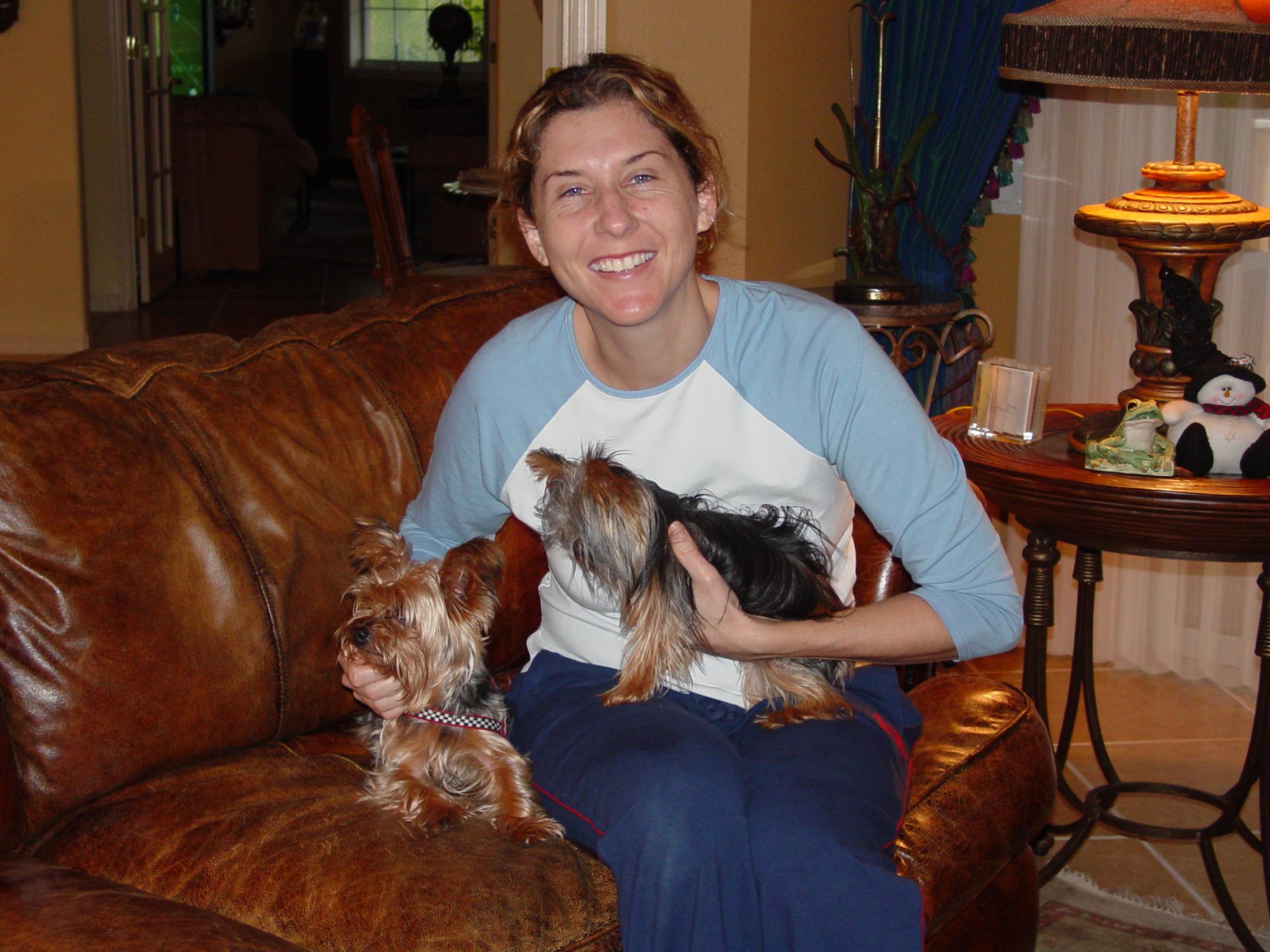 Monica and 2 of her Angels, Ariel and Spunky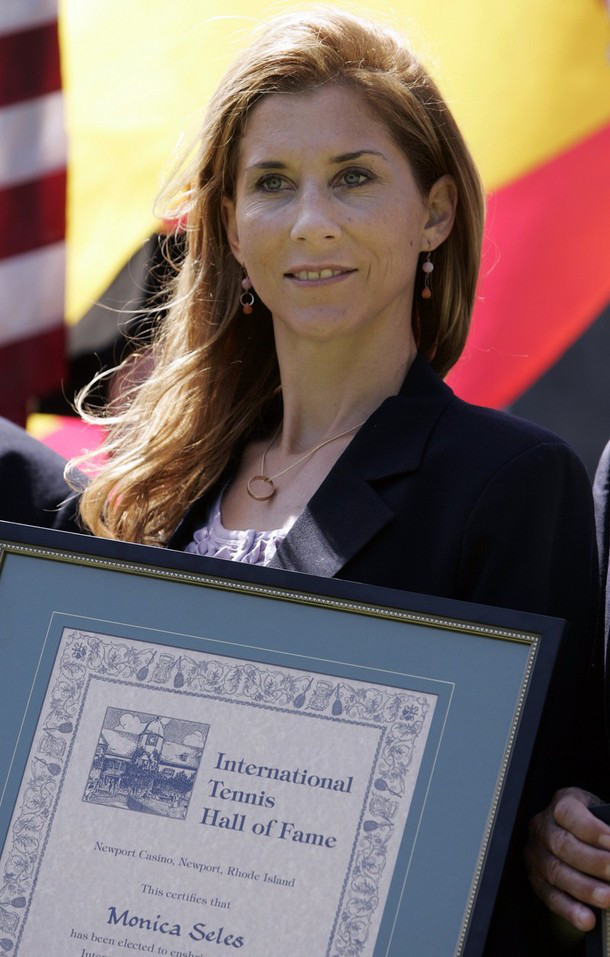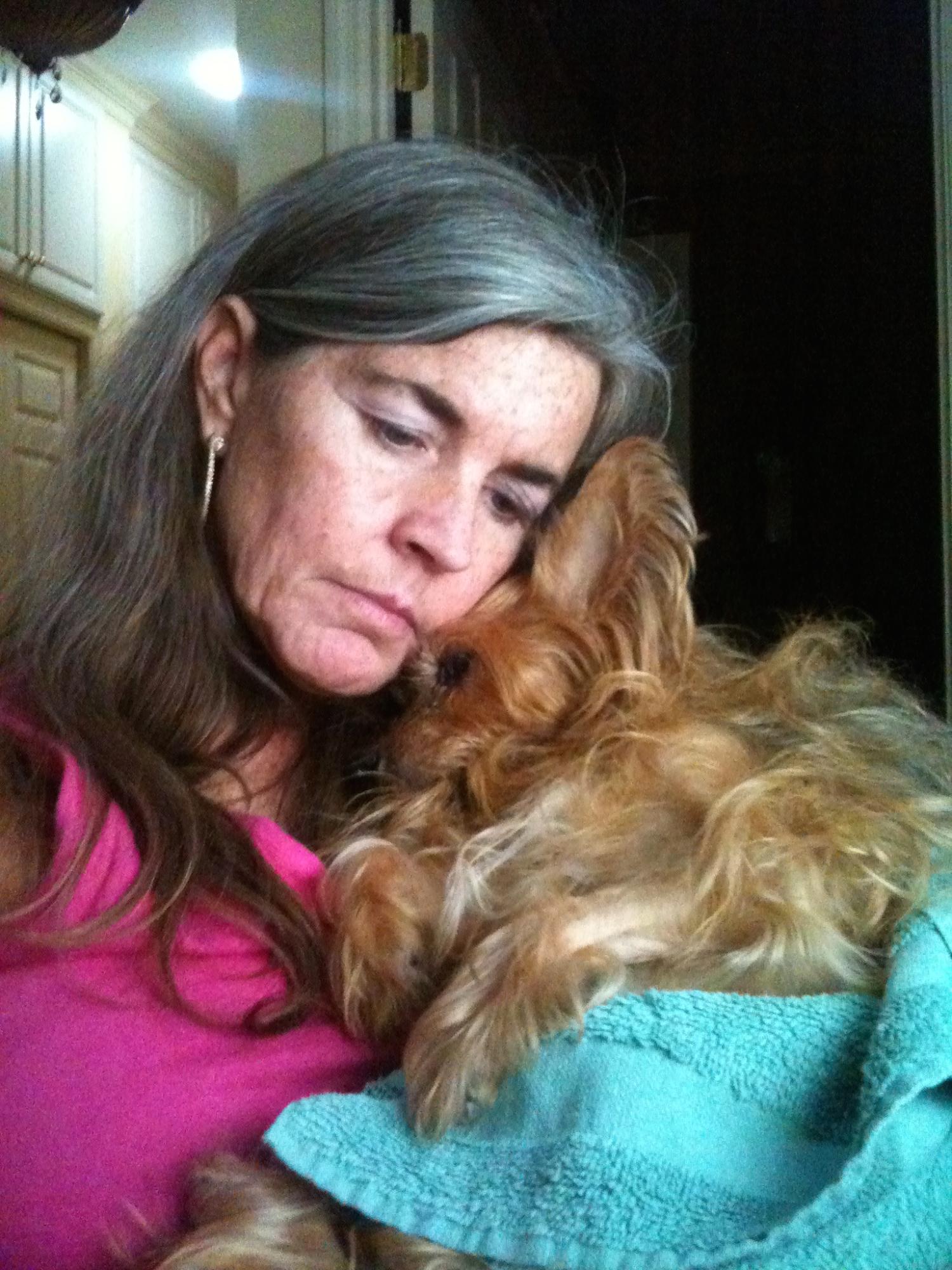 Kenneth Stewart is a retired business owner and animal advocate. Just after graduating from school, he started his first company and has been involved with various types of successful companies throughout the years. He has a number of patents in various fields, and continues his research and development of more ideas with his current company.
In addition, Kenneth has devoted a great deal of time to help underprivileged children by mentoring, tutoring and working with non-profit organizations in various areas of the country. As part of his mentoring, in his earlier years, Kenneth was a Big Brother to young men who needed guidance. He has always been interested in dedicating his extra time to consulting with other small business owners, and helping them become successful by teaching them basic business principles and working with them throughout the various stages of their growth.
Kenneth has always loved animals – his own pets, as well as being an advocate for all animals who need a voice. He and his wife, Nikki, have owned a variety of animals over their 30 years of marriage. His beloved Champ, a Yorkie that Kenneth rescued in 2006 from death at Animal Control after Champ was hit by a car, was Kenneth's pride and joy. And, conversely, Kenneth was Champ's hero – from the first day they were together.
After rescuing Champ, Kenneth had several veterinary surgeons in the area perform procedures to restore his back leg with compound fractures, the other back leg that was dislocated, his internal organs (Champ had to have his insides rebuilt completely), his throat that was crushed, and many other health problems that would haunt him through the remainder of his life.
In 2013, Champ was tragically attacked and killed by several large dogs that belonged to a neighbor. The large dogs were charging toward Kenneth to attack him, when Champ ran to intercede. Champ saved Kenneth's life that night…..Champ will forever be Kenneth's hero.
Later that same year, in 2013, Kenneth and Nikki lost their Sugar to pancreatic cancer. That was when Sugar's Gift™️ was born. Coming soon, Champ's Corner Store will be added to Sugar's Gift™️'s website, in memory of Champ.
Kenneth G. Stewart III
Vice-Leader of the Pack

Board of Directors Member
Kenneth and Sugar, his Little Girl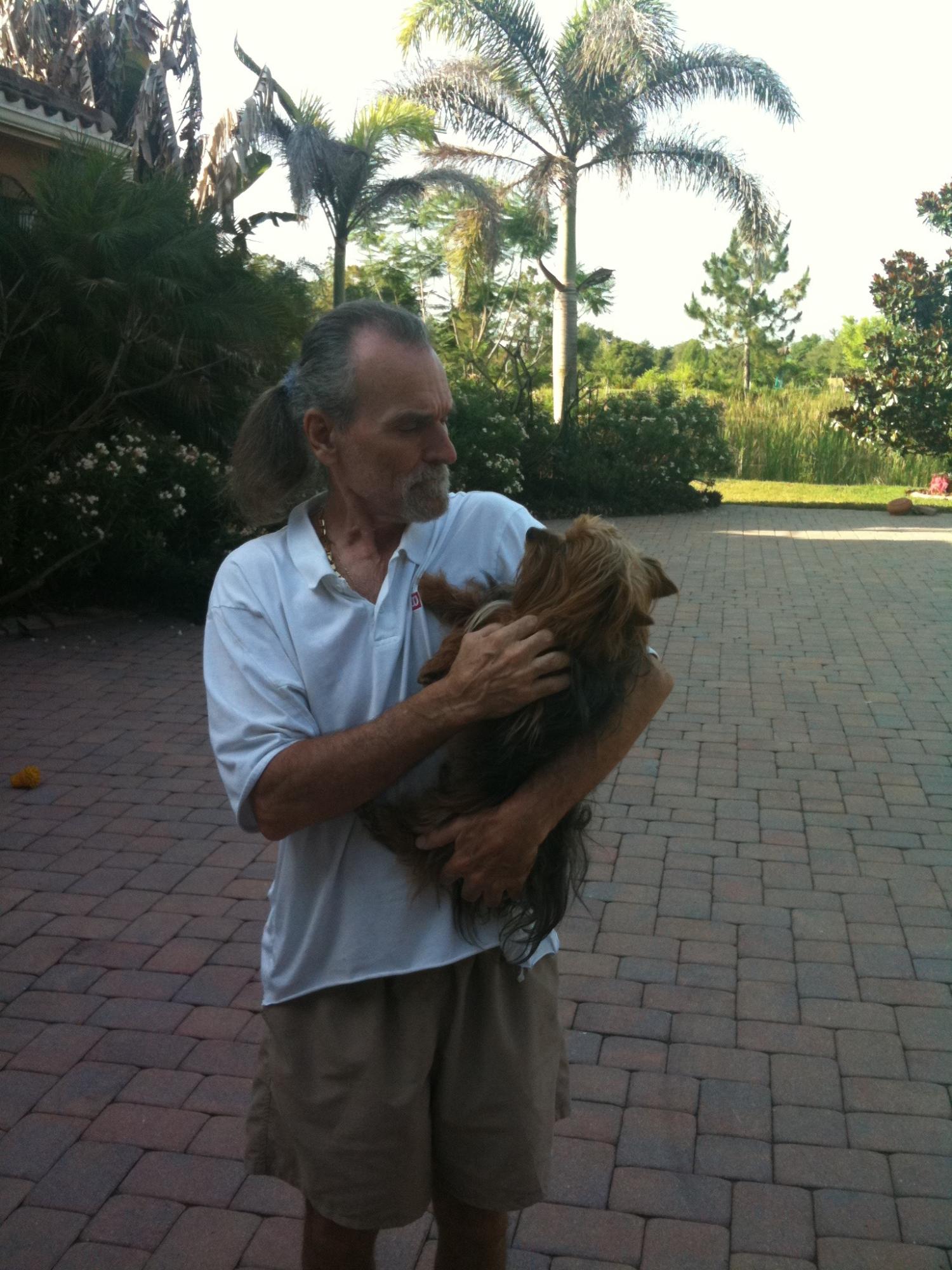 Kenneth and Champ, his Little Boy
Roberta Hughes, DVM
Veterinary Advisor

Board of Directors
Judy was born in Kansas City Missouri in 1951 and was raised in Clarendon Hills, IL where she attended Grade School. She then moved with her family to Streator, IL where she attended Streator Township High School graduating in 1970.
She received her Dental Assisting Degree at Parkland College in Champaign-Urbana, IL. Then relocated to St. Petersburg Florida where she worked in the Dental Industry. She then changed her career path, being employed by Estee Lauder Cosmetics at Mass Brothers, in Sales and as a Make-up Artist in the very first Estee Lauder In-Store Make up Spa in the country.
Her real love of Sales then turned to Radio where she was employed by Sheering Plough, Taft, Infinity Broadcasting and CBS. She gradually moved into Sports Sales where she sold the NFL Radio Broadcast with CBS (as a Radio Rights Holder) of the NFL Tampa Bay Buccaneers. After proving her skills, she was then hired by the NFL Tampa Bay Buccaneers in Broadcast Sales and to further her career, was named Manager of Corporate Sponsorships. After a long, successful career, she retired in 2012 and enjoys her time now husband, Scott, and youngest daughter, Lauren, and her other daughter, Madison and husband, Chris, along with their one year old son, Sawyer.
Judy has always had a special place in her heart for pets and has always had a dog in her life and at this time has a 10 year old Maltipom, Toby, and a 22 year old cat, Tucker. She has worked as a Volunteer at Friends of Strays and now enjoys her involvement with Sugar's Gift, Inc. She takes great pride in knowing owners have successfully helped their Little Angels cross over the Rainbow Bridge from home, with the help from others who have donated funds to make that happen. Every Little Angel should be able to spend their last moments in the place they are most comfortable and loved – at home, and heading over the bridge with comfort, dignity and peace.
Judy McGrath
Chief Barketing Officer

Board of Directors Member
Dr. Robin Hughes graduated from Kansas State University and has practiced in many parts of the country. She worked for 8 years as a zoo vet and Curator of Animals at two different zoos. She moved to Florida to be with her parents, who are snowbirds in Sun City Center. Since then, she has worked in shelter medicine and small animal practice. She also worked as a flight instructor at the Sarasota Airport.
Robin lives on a small farm and has a herd of Nigerian Dwarf Goats, a flock of chickens, two rabbits, a cat, dog, cockatiel, and parakeets. Robin likes to write and recently published a children's book.
Media and Communications Specialist, with more than 30 years experience managing brand messaging for clients such as Kraft, Wyeth Ayerst and Scripps Network and Discovery Communications. Instrumental in the launch several successful niche web portals employing traditional advertising, new media and marketing.
Matrix Media Inc. (1986-2016): VP of Programming

Executive producer for Animal Planet Radio and HGTV Design Minutes

Launched WebTalk Radio network

The Whole Media Group, LLC (2008 – present): Principal

Podcast and commercial content creation for variety of international clients for national radio placement

Scout Media Strategies, Inc. (2009-Present): President

Manages niche content for hyper local web sites.

Includes: NewYorkCityDog.org, SarasotaDog.com, and others

Manages WebTalkRadio.net, a podcast portal with global reach via iTunes; Stitcher,

Spreaker and iHeart Radio

Social Media Strategy consulting

Media planning and buying for national advertisers
Mary Lou lives in Sarasota with her husband and menagerie: Finn the Yorkie, Kodiak the Husky, and Javier, Emmitt and Miss Marcelina, her gorgeous 3 kitties.
Mary Lou Davidson, Advisor to the Board for Media and Marketing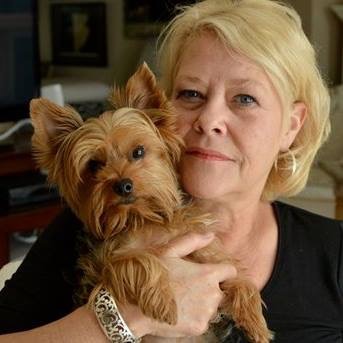 Mary Lou Davidson and Finn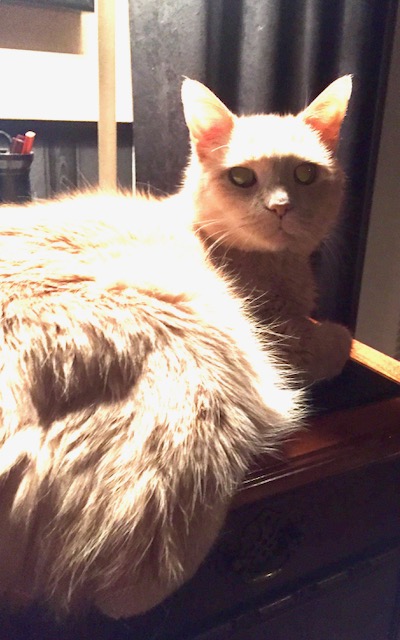 Tucker,
the 22-year old kitty
Millie - one of Judy's angels at the Rainbow Bridge
Monica, being inducted into the Tennis Hall of Fame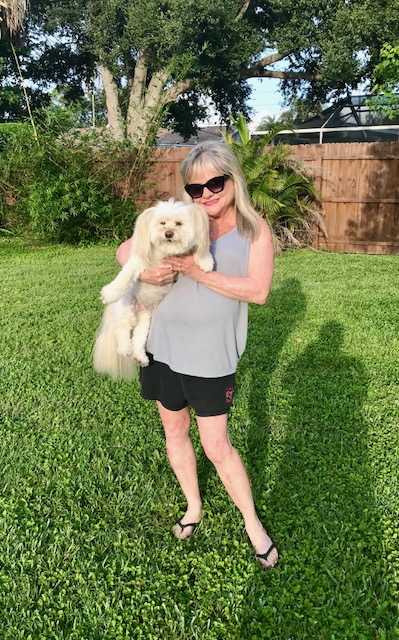 Sue Young
Goddess of Creation, a.k.a.,

Director of Creative Concepts and Digital Media

Board of Directors Member
Sue's company is Left-Field Creations, LLC in Ellenton, FL and she specializes in creating boutique ideas and designing niche concepts for individuals and companies from "out of left field." Her company looks at ideas outside the traditional box in the fields of photography, graphics, web design, logo creation, marketing/promotional materials and stunning camera work. Sue receives accolades for her work in photography, both in studio and natural environments.
The one characteristic that Sue's company does better than any other is combining digital graphics and creations with print media in every aspect of her business.
Sue also writes poetry, loves animals and lives with her dog, Ellie, her 2 kitties and her 3 parrots. Sue's babies Isabel and Savannah both crossed the Rainbow Bridge this year, Isabel very unexpectedly and Savannah with the help of Sugar's Gift, which is how Nikki met Sue.
Savannah, Sue's baby who crossed the Rainbow Bridge with the help of Sugar's Gift in September of 2018